Queen-size mattresses measure 80 inches in length and 60 inches in width. A queen bed is large enough to comfortably sleep two people. This is one of the most common sizes of beds.
Queen bed made its first appearance when it was made for Queen Elizabeth I herself. Manufacturers looking for new opportunities put queen size beds into wide distribution for the first time in the 50's and it quickly took the world by storm.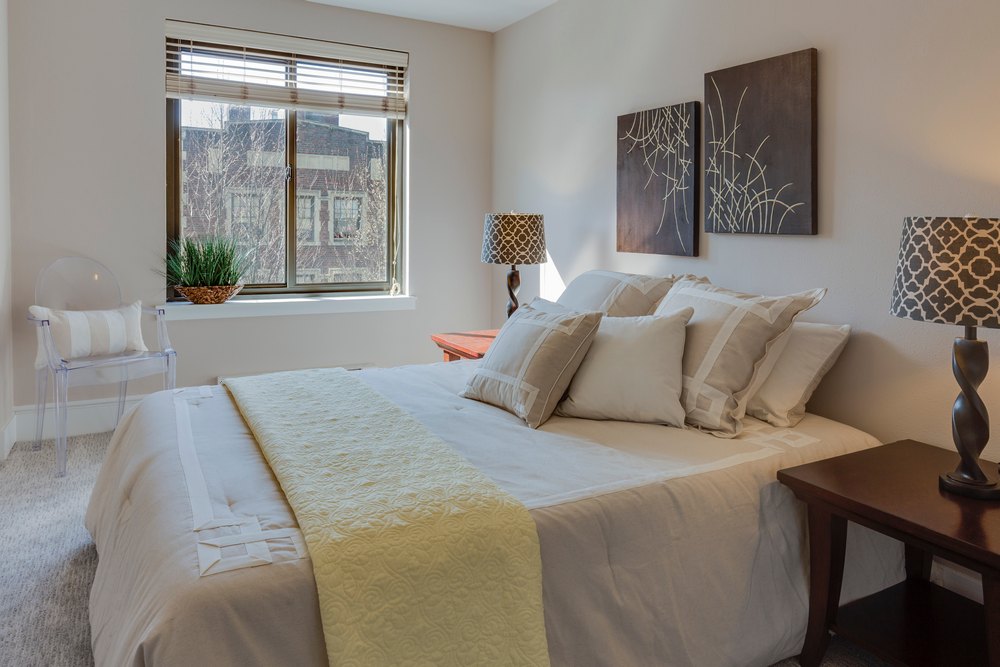 A queen-sized bed is is much easier to find accessories to go along with it comparing to a king size bed. These accessories will also be much less expensive than their king-sized counterparts, which is an important consideration to keep in mind.
Comparison chart
| | | |
| --- | --- | --- |
| Dimensions | Queen | King |
| Length | 80 inches long | 80 inches long |
| Width | 60 inches wide | 76 inches wide |
| Recommended room size | 10 feet x 10 feet | 12 feet x 12 feet |
The queen size bed was initially designed to be a replacement for the full or double bed – an idea which never came to realization. The big difference in the development of queen and king size beds was the length: 80 inches. As a result, people who were 72" or taller would no longer hit their heads against the headboard or have their feet dangling over the foot board while sleeping.
In the beginning, kings and queens were made with a headboard only, which was fastened to a free-standing metal bed frame. By 1970, the trend was seen towards the manufacture of both a headboard and a footboard.